Cricket has become one of the most popular sports in the world. However, fitness as well as talent matters to the players for this game. In the game of cricket, the dominance of batsmen is often maintained, although there have been some bowlers who have troubled the batsmen around the world in all formats of cricket.
Today in this article we will know about 5 such spinners who have bowled the fastest ball during their career.
5) Shadab Khan - 111 kmph
Pakistan's Shadab Khan is at the fifth position in this list. The spinner surprised everyone by bowling England batsman Joe Root at the speed of 111 kmph in the ICC World Cup 2019. In this match, Pakistan defeated England by 14 runs.
4) Krunal Pandya - 112.5 kmph
In the first qualifier against Delhi Capitals in IPL 2020, Krunal Pandya amazed power-hitter Marcus Stoinis with a fast bouncer. On the last ball of the 12th over, Krunal bowled a hard ball to surprise fans and experts outside the field. The interesting thing is that the ball had a speed of 112.5 KMPH.
3) Piyush Chawla - 117 kmph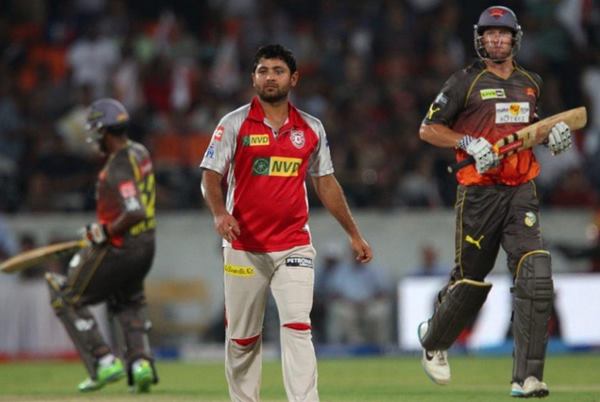 In the IPL match against Rajasthan Royals, pocket-size-dynamite representing Kings XI Punjab surprised Rajasthan Royals batsman Shane Watson with his ball. Chawla's speed of this ball was 117 kmph.
2) Anil Kumble - 118 kmph
India's former great spinner Anil Kumble is the highest bowler in ODIs and Tests. Kubele has always been known for mixing in his bowling. Kumble surprised England opener Marcus Trescothick by putting a 118 kmph ball in the one-day match.
1) Shahid Afridi - 134 kmph
Former Pakistan great all-rounder Shahid Afridi has been known for his spin bowling along with stormy batting. Afridi was famous for the fast ball during his career but he surprised everyone by putting a 134 kmph ball to Team Saudi in the T20 match against New Zealand.